back
VivaChek Ino BGMS Available on E-commerce Platforms in Europe
Update: 2016-01-18
VivaChek Ino blood glucose monitoring system has been sold on Bol.com, Cdiscount with high click volume.
Bol.com (www.bol.com/nl/index.html) is the leading webshop in the Netherlands,it is the strongest retail brand with the highest expected growth in the Netherlands.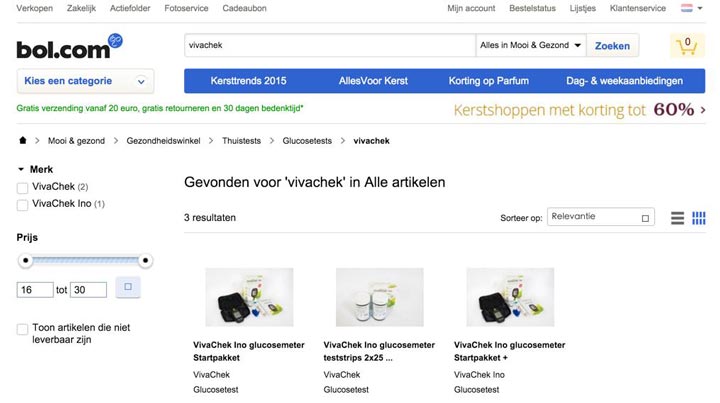 check here
VivaChek Ino is also sold on Cdiscount (http://www.cdiscount.com/), which is a popular e-commerce website in France.
Search "VivaChek Ino", you can get accurate glucose monitoring system with great discount now!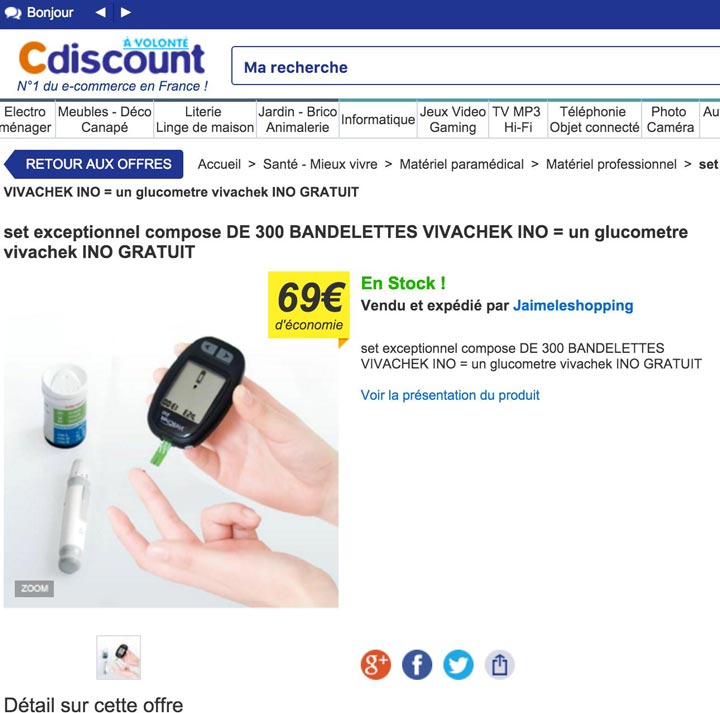 check here
Recent event:
Welcome to visite us at Arab health exhibiton
Commercial opportunity:
Johnson.wang
Johnson.wang@vivachek.com