vuelve
Big Success in Arab Health 2015
Update: 2015-02-04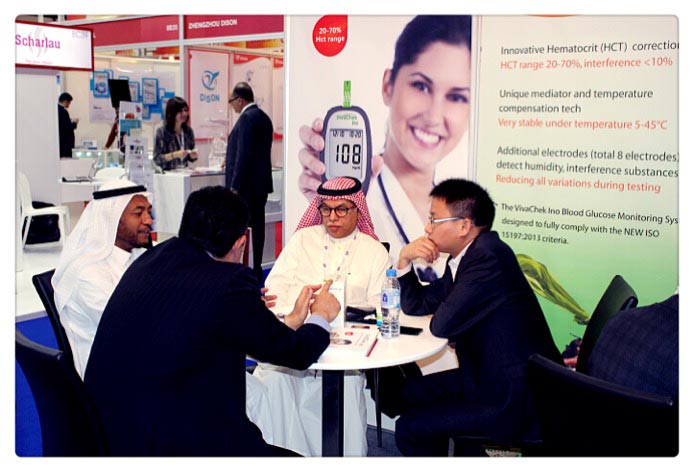 The world's 2nd largest healthcare industry show Arab Health 2015 was held in Dubai, United Arab Emirates on January 26-29, 2015.
Arab Health 2015 was a big success for VivaChek and we like to say thank you to all our visitors and the very interesting and promising business discussions. Our strong sales team is very excited to follow-up the many leads in the various countries and will get in touch with you soon. We are looking forward to a successful launch of our new VivaChek brand BGMSs in the various countries.
If you have any questions, please feel free to contact us directly at info@vivachek.com.